05 Aug

July Newsletter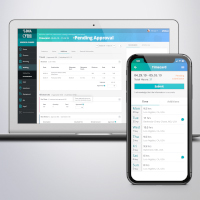 Timecards Module
Our Production Management Platform continues to grow and prosper around the globe – with new clients all around the TV and Film industry adopting this revolutionary and innovative solution.
One important component of the Platform is the Timecards module – giving production companies the ability to easily track working hours for their entire crew.
Instead of the common approaches of using pen and paper or cumbersome Excel files, the Timecards module allows crew members to submit their timecards directly from their phone. The timecards then go through the production's approval flow for a quick and simple review process, and managers can compare timecards with daily production reports – so that any conflicts are identified right away.
The Timecards module also supports union rules regarding working hours, meal breaks, and days off – so that any exceptions are handled automatically. Once the timecards are approved, you'll be able to export the data in a report, to be used for the crew members' payrolls.
To learn more about the Timecards module, contact eTribez today at sales@etribez.com.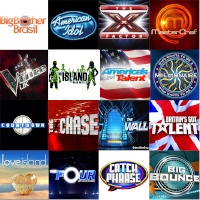 eTribez Hits 300th Show Milestone
eTribez is excited to announce a major achievement in our history: our incorporation into the production pipeline of our 300th television show worldwide.
Since our launch in 2012, eTribez has offered international television producers a wide variety of innovative and unique online casting solutions. These clients are based in 20 territories around the world – including the U.S., the UK, France, Germany, Australia, Brazil, the Netherlands, Spain, and Italy.
The 300 non-scripted TV programs for which we've provided Casting Management include such hit global formats as Big Brother, Idol, Got Talent, Survivor, The Voice, The Amazing Race, Ninja Warrior, MasterChef, The Chase, and many others.
As Rob O'Brien, Senior Technical Manager with ITV Studios, stated: "eTribez has provided their casting platform to ITV Studios UK for a number of years now, and have always delivered a top-class service. Their platform enables ITV Production teams the ability to save significant time in the casting process, while ensuring personal data is held securely and safely. It is good to see eTribez's continued success, as they continue to advance and develop their offerings around the world."
See these press releases for more on this exciting news!
https://www.shootonline.com/spw/etribez-casting-platform-achieves-stunning-300th-tv-show-milestone
https://www.multichannel.com/pr-feed/etribezcastinghits300shows-storytwo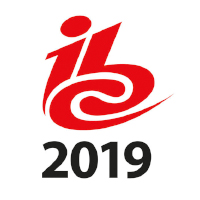 eTribez at IBC Amsterdam 2019
From September 13-17, 2019, eTribez will be attending IBC 2019 in Amsterdam.
IBC is the world's most influential media, entertainment and technology show. Since 1967, the show has grown to become an important annual event for professionals engaged in the creation, management and delivery of electronic media worldwide.
Going to IBC and want to schedule a demo with eTribez at the show? Contact us at sales@etribez.com.