05 Jul

COVID-19 Update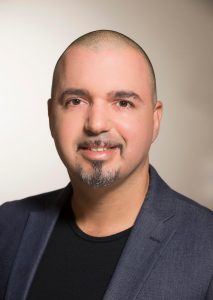 A few words from Eli Abayan, eTribez' CEO
The last few months have been extremely challenging for almost everyone around the world. We hope you, your families and your colleagues are all safe and healthy.
In our industry, the global COVID-19 pandemic has caused most, if not all, TV and Film productions to be put on hold, and they are only now starting to slowly come back.
I want to reassure our clients that, during these times, the eTribez teams across the globe, although working from home, have remained active and fully functional. We have concentrated our efforts over the last few months on further developing our platforms so that we will be able to offer broader solutions to accommodate a changing environment.
We believe that deploying a secure, real-time, cloud-based system to your productions is now more important than ever.
How eTribez helps manage your productions in the new COVID-19 era
Why eTribez Production Management – now and going forward?
Having a cloud-based solution to manage your productions processes on the same platform – planning, finance, casting, onboarding, timecards and resource allocation – will become more and more essential to make productions more efficient and for your teams to have better control of timelines and budgets.
eTribez is committed to always offering the best production management platform on the market,
eTribez is serving both large studios and smaller production companies.
eTribez is also committed to staying on top of new shooting requirements being released every day in each country. We are tracking the new regulations closely and talking regularly with the leadership of many production companies (both television & film) to get their input and feedback. Here are some of the new eTribez PM features that are designed specifically to meet new COVID-19 regulations:

Know how many people you have on set in real time, and verify that you are complying with new regulations and requirements. Starting in July 2020, you can view in real time how many people you have on set, as well as generate daily reports from the system.
Get daily health declarations from your crew – using their mobile device, crew members can report and submit required daily health declarations before arriving to the set. The production manager can confirm and review all crew declarations on the admin side of the eTribez platform..
We hope that you find the above information helpful.
Further, to help open the lines of communication even more, I'd love to hear from you and your teams personally, and encourage you to share your ideas, suggestions about new capabilities, or to discuss your needs and how eTribez can help.
Please feel free to write me directly at eli@eTribez.com.
We look forward to getting through this together and to continuing our great collaboration.
Eli Abayan, CEO