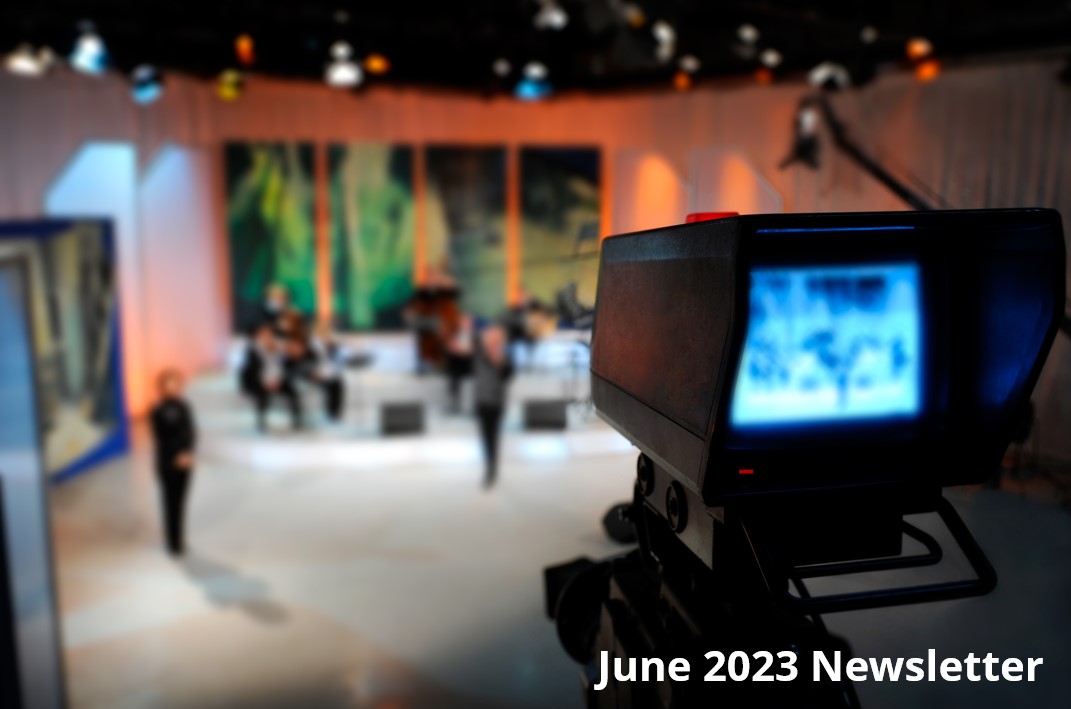 12 Jun

Hearst Media Expands Usage of eTribez PM for Streamlined Workflow
Hearst Media Expands Usage of
eTribez PM for Streamlined Workflow

Hearst Media, a U.S. based producer of
hundreds of hours of content annually for various networks, streaming platforms,
and international broadcasters, has been a subscriber of the eTribez PM
platform.

The Hearst Media production team
leverages the eTribez PM Finance module for efficient Purchase Order and Invoice
management. Users can raise invoices within the eTribez PM platform and export
them to Netsuite, thanks to a seamless integration. This implementation of
eTribez PM has allowed Hearst Media to streamline their entire workflow
regarding Purchase Orders and Invoices, ensuring timely and on-budget
operations.

Hearst Media shared their positive
experience, stating, "We've appreciated our working relationship with eTribez
these past years utilizing their accounts payable and invoicing
systems. We're grateful for the quick support when questions arise and
regular check-ins to make sure processes are running as smoothly as
possible. In our business, we can't afford to miss a deadline."

Fremantle Taps eTribez for Production Management




International production giant is
implementing eTribez' production management platform across studios
globally.
Spotlight of the month- Synchronization

The eTribez PM platform features a range
of modules, each meticulously designed to streamline specific aspects of the
Production Management process. What sets this platform apart is its real-time
synchronization across all modules, ensuring that our clients always have access
to the most up-to-date information.

A prime example of this seamless
integration is the synchronization between the Staffing Plan, Production Timeline,
and Budget modules.

Users can create roles in the Staffing Plan
and assign them to specific Budget categories and accounts. Subsequently, they
can schedule the duration of each role in the Production Timeline, where the role
is already in place. By simply clicking the "Sync to Budget" button, the relevant
information is transferred to the Budget module, allowing users to input the rate
for each role and have the corresponding amount calculated
automatically.

This interconnected functionality
streamlines the entire process, saving time and ensuring accuracy.

Veteran TV Producer Helping Ensure Customer Success




Alexa Keane has been a producer on many
of the top unscripted hits in the U.S., including America's Got Talent and American Idol.
Today, she helps lead eTribez's Customer Success teams, collaborating with
clients and producers across the globe to solve workplace challenges, improve
efficiency and reduce overall production costs with the company's new
Production Management platform. Roughly a decade ago, Keane first met the
founders of eTribez when she was producing Fremantle's top-rated
hit America's Got
Talent for NBC. Says Keane, "Together with Eli
Abayan, Nir Segal and the eTribez team, I led the change from a relatively analog
way America's Got
Talent handled open call and video auditions to an
online system that increased efficiency for both staff and show applicants alike. I
got to see the immense difference that the eTribez casting platform made back
then and when eTribez' Production Management platform began to take shape, I
knew I wanted to be a part of it on a larger scale." Keane, who oversees
Customer Success for the company in North America, now utilizes her years of
production experience to help eTribez clients who are implementing the software
into their daily routines. "I'm lucky enough to have spent time
learning how to make television from some of the best in the business and
I take that experience with me every day at eTribez. I want to help
productions streamline their information and processes to make
productions run smoothly and safely," added Keane.
eTribez PM is an all-inclusive, cloud-based
Production Management platform that integrates Finance, Talent Management,
Planning, Document Management, Resource Management & Post-
Production, and Scheduling modules. This cutting-edge and distinctive solution
streamlines the management of production activities, ensuring a smooth and
seamless production experience.
Operating in real-time, the platform keeps
production executives constantly informed and up-to-date throughout every
stage of the production process. Moreover, eTribez PM delivers data and insights
at both the production and account/studio levels, offering a unified, cross-
production view of the entire production entity's finances, resources, and
schedules. This comprehensive approach equips users with a thorough
understanding of their production operations, empowering them to make well-
informed decisions and enhance overall efficiency.