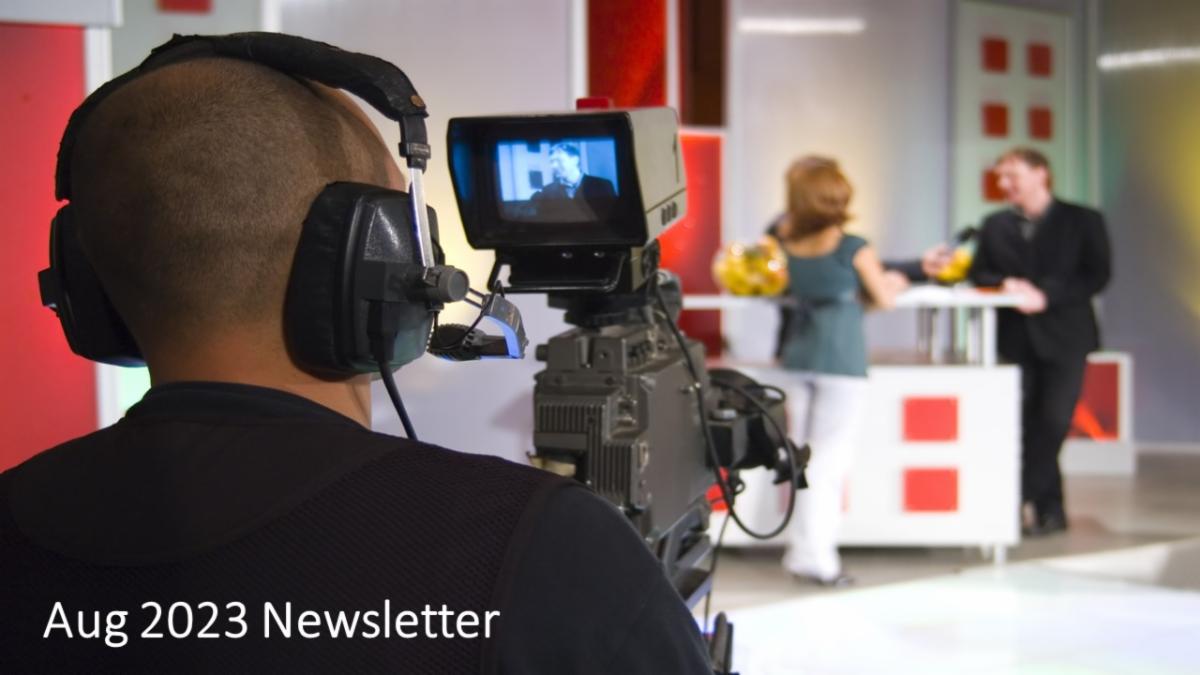 15 Aug

Studio Lambert boosts efficiency and resource management for 'Rise and Fall' with eTribez



Studio Lambert boosts efficiency
and resource management for 'Rise and Fall' with eTribez

Studio Lambert, one of the biggest production companies in the UK with shows such as Squid Game: The Challenge, The Traitors, The Circle, Gogglebox and Race Across The World is a rapidly expanding independent
television production company, with offices in both the UK and the US.

As part of the global All3Media group, Studio Lambert is a
well-established name within the industry. The company was launched in 2008 by Stephen
Lambert, the creator of globally recognized formats such as Wife Swap, Secret Millionaire
and Faking It. It quickly gained a reputation on both sides of the Atlantic for its innovative
and popular unscripted shows.

Two years ago, Studio Lambert was one of the early adopters
of our Talent Management module and their engagement and feedback have
been instrumental in the further development of our tool. Since then, they have digitalized
the contracting, and onboarding of thousands of crew members across all their
shows.

Studio Lambert has recently finished filming Rise and
Fall – a reality based game show for Channel 4.

The Talent Management module allowed Crew
Members to complete their onboarding through their mobile phone: the crew could fill in all
the required documents directly from their phone, without having to access the files from a
computer.

Andy Coker, the CFO of Studio Lambert, commends eTribez
for its capabilities to standardize procedures, increase transparency and improve data
archiving.

Claire Chung, HR Manager at Studio Lambert, also
praises eTribez for automating the entire onboarding process, saving time and streamlining
operations. Moreover, she states that using eTribez has reinforced Studio Lambert's
reputation amongst production managers and their teams of being a modern
and innovative production company.

The result? Studio Lambert are now accomplishing more in
less time with the same number of people!

eTribez Can Cut Your Bottom-Line By
Up to 12%

Ellen Farmer, Co-owner and CFO at Emmy and Peabody
Award-winning 1895 Films, says: "eTribez has clearly made us more efficient in the way
we run all of our productions and those efficiencies have not only helped us save time, but
helped us save money and trimmed our budgets over the last three years working with
them."

eTribez has helped numerous entertainment companies make
their organizations and physical productions more efficient in multiple ways over the past
few years.

And now, as the industry is going through dramatic change
including a labor strike shutting down Hollywood, we fully understand that many of our
colleagues across the world are looking to stretch their production budgets further than ever,
as well as generate additional content without increasing cost.

eTribez Production Management (PM) can do just that—it's
proven to save up to 12% off bottom-lines for companies that incorporate our brand new,
cloud-based software into their established systems.

Just last month, Fremantle was the latest global entertainment
company to subscribe to the eTribez platform, joining the likes of All3Media, Studio
Lambert, Hearst Media Production

Group and many others.

"We know that the entertainment industry is currently going
through dramatic change and facing massive challenges we believe breakthroughs in
technology can be a big part of the solution," said eTribez CEO Eli Abayan. "Our new
production management platform will make your organization and your individual
productions operate more efficiently, increase visibility, as well as help trim your bottom-
line by up to 12%. And we know there has never been a more important time to find savings
than right now."

eTribez PM is helping clients cut into their bottom-lines in a
variety of ways, including automation, elimination of multiple software fees, real-time
visibility of production costs,

decision making and data re-use.
Spotlight of the month- Cost Report Mode/ "Freeze"
eTribez's Cost Reporting mechanism is engineered to
seamlessly generate cost reports from the data in the Cost Manager, either at predetermined
timeframes and dates or on an ad-hoc basis, whenever a cost report is needed.
Our innovative feature, the "Cost Report Mode", enhances
the functionality of the Cost Reporting mechanism. To generate a cost report for a specific
date, users simply activate the Cost Report Mode and set that date as the "Cutoff
Date".
The Cost Manager then adjusts to only account for financial
transactions that took place before the Cutoff Date. This allows users to prepare their cost
report for the specified date without any disruption from ongoing transactions. They can
then review their figures, adjust forecasts and reconciliation, add notes and general
commentary, and examine the results.
Once all the necessary adjustments have been made, users
can exit the Cost Report Mode. This action "unfreezes" the Cost Manager for all other users
involved in the production. Users can then effortlessly generate the cost report, which is
instantly available in multiple formats.
This enhancement is a further step towards streamlining cost
management and cost reporting processes, thereby simplifying production
finance.
eTribez PM is an all-inclusive, cloud-based Production
Management platform that integrates Finance, Talent Management, Planning, Document
Management, Resource Management & Post-Production, and Scheduling modules.
This cutting-edge and distinctive solution streamlines the management of production
activities, ensuring a smooth and seamless production experience.
Operating in real-time, the platform keeps production
executives constantly informed and up-to-date throughout every stage of the production
process. Moreover, eTribez PM delivers data and insights at both the production and
account/studio levels, offering a unified, cross-production view of the entire production
entity's finances, resources, and schedules. This comprehensive approach equips users with
a thorough understanding of their production operations, empowering them to make well-
informed decisions and enhance overall efficiency.
Since 2012, eTribez has been revolutionizing the
entertainment industry by providing innovative software solutions. We proudly collaborate
with a diverse range of production companies across more than 13 countries.